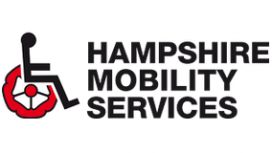 Mobility equipment and daily living aids are essential lifelines for many people, and we understand that those facilities must be exactly right for your needs and circumstances, as well as being reliable, safe, and dependable to provide worry-free independence and self-reliance. Hampshire Mobility Services are committed to providing high quality products at competitive prices together with excellent service and support, all of which guarantee that you will never be mis-sold or disappointed.
We are dedicated to providing mobility solutions for the local community and beyond, and our professional guidance and advice has benefitted many satisfied customers.
---
Reviews and Ratings
Brian Phillips, Romsey, Hampshire
Engineer responded to a stairlift problem, in that the unit was stopping and starting many times during the ascent to the next level. An engineer was sent/dispatched to correct the problem, Conversation was not convinced that the problem had been identified but new batteries were installed and the problem was deemed to have been corrected.

This evening the stairlift failed again getting up to the top of the stairs in hops and starts. A very stressful situation as we relied on the function of the stairlift after recent medical surgery. A disappointment in the function of the stairlift after a recent service / to resolve the same problem identified.

Quality of the knowledge of the technician sent to rectify the problem questionably?? The company has indicated that they no longer deal with "Stannah" but they sold it as one of their products but appear that they cannot guarantee their function.